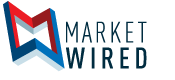 U.S. District Court Enjoins IRS from Viewpoint Discrimination against Tea Party Group
/EINPresswire.com/ -- Federal Court Finds Discriminatory Animus Motivated Decision to Segregate and Delay Application for Tax-Exempt Status
KANSAS CITY, MO--(Marketwired - November 07, 2016) - Graves Garrett LLC is pleased to announce that the U.S. District Court for the Southern District of Ohio has issued a preliminary injunction against the IRS in favor of its client, the Texas Patriots Tea Party. Graves Garrett LLC represents TPTP and hundreds of other Tea Party groups in a class action against the IRS concerning its targeting of Tea Party groups during the tax-exempt application process. TPTP serves as a class representative and is the only group in the lawsuit whose application remains pending. It received its third "development letter" from the IRS in September 2016, more than four years after the IRS screened its application for heightened scrutiny, marking it "TEA PARTY."
The Court issued the injunction based on a "strong showing" that the IRS is discriminating against TPTP on the basis of its political viewpoint. Based on the evidence presented, the Court agreed that "the IRS targeted TPTP's application for special scrutiny and delayed processing" in violation of the First Amendment, causing irreparable harm. The Court also rejected the IRS's efforts to create new policies and procedures to avoid judicial scrutiny and justify the ongoing delay. According to the Court, "the discriminatory animus that motivated the initial decision to segregate and delay TPTP's application" cannot "be neatly separated from the delay that now has continued for three years." The IRS must now process TPTP's application in the "ordinary course," subject to the supervisory and contempt authority of the Court.
"We applaud the Court for cutting through the IRS's shifting excuses to see its conduct for what it really is," said Edward Greim, who with Todd Graves and Dane Martin serves as counsel. "This decision vindicates not only the rights of TPTP, but also the hundreds of other Tea Party groups that experienced similar treatment by the IRS since 2010." In its briefs, TPTP presented evidence showing that the IRS's conduct was not benign, but instead an orchestrated effort designed to hinder Tea Party groups, prevent their access to the courts, and forcefully disclose their private donor information.
The lawsuit, NorCal Tea Party Patriots v. Internal Revenue Service, was the first lawsuit filed against the IRS relating to its handling of applications for tax-exemption by Tea Party groups. The lawsuit is funded by Citizens for Self-Governance, a 501(c)(3) organization that promotes limited government. The Tea Party groups are also represented by co-counsel David Langdon of Langdon Law, LLC, Christopher Finney of the Finney Law Firm, LLC, and Bill Randles of Randles & Splittgerber Law Office.
Graves Garrett LLC
Graves Garrett specializes in complex commercial litigation, free speech and civil rights litigation, and white collar criminal defense. The firm frequently represents candidates, corporations, individuals, nonprofit educational and advocacy corporations, and political committees.
Contact:
Burton Taylor
Graves Garrett LLC
Email: Email contact

Phone: 913.544.1458
Powered by